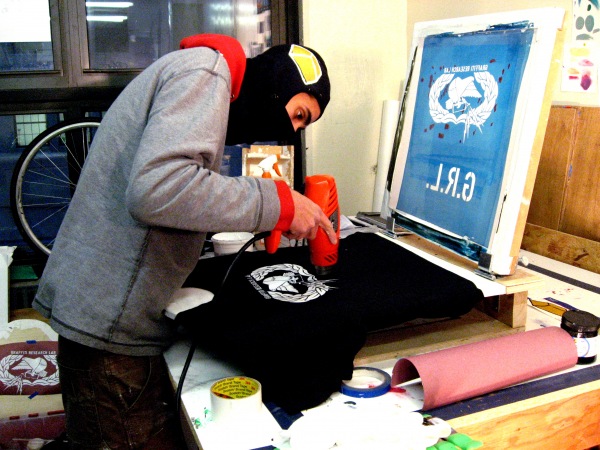 Graffiti Research Lab uniforms are here! G.R.L. has teamed up with the Bronx-based Gold Bricker Society (GBS) and the US Airforce to bring you these hand-screened limited edition G.R.L. eagle T's. G.R.L. uniforms are printed on Alternative Apparel Basic Crew shirts, free from both labor abuse and kiddie porn adverts. 95 cents of each dollar spent on G.R.L. T's goes directly toward making Petey Vallone. Jr pissed and miserable.
If you'd like to make your own GRL silk screen or stencil here are the files you'll need to get started:
8–> more on Vallone Jr.
Uploaded by fi5e under uniform, Wed 19 Dec 2007